Baiting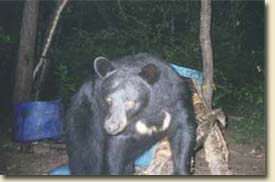 Extensive baiting is done on a daily basis before and during all hunting seasons.

35 years of accumulated experience in the bear's daily routine is part of what we offer at Oak Mountain Lodge Outfitters. We have perfected our baiting techniques and we keep baiting every day. The bears come constantly to feed, morning, evening, and during the day.

Commute
To and from your hunting site supplied by your guide.

Preparation of Kill
Will be attended to by your guide.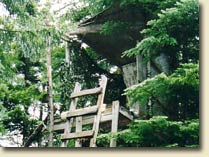 Tree Stands
Sturdy, secure tree stands being within 20 yds. of bait. Draw for stands done upon arrival... no favoritism. Sites will not be hunted two consecutive weeks unless still very active.
Hunting Lodge: Directions to Oak Mountain Lodge Outfitters

11351 Route 114 (Fundy Park Route)
New Brunswick, Canada
Tel: 1-506-855-4131 (leave message)
or: 1-506-433-5884 (after 5:00PM)

Business & Mailing Address:

Oak Mountain Lodge Outfitters
P.O. Box 925, Moncton, NB
Canada, E1C 8N8
Tel: 1-506-855-4131 (leave message)
or: 1-506-433-5884 (after 5:00PM) E-mail: buckaroo1943@live.com